This page will serve to demonstrate my painting process. The following image represents the early stages of a current painting as of July 18, 2008. After mixing and applying the color for the sky I move onto the base coat for the field. I then paint the skeleton of the tree, trunk, branches and small twigs.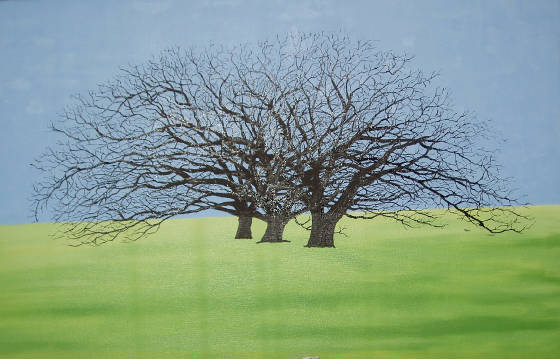 7.29.08 Various shades of dark green have been added as well as the outlining shadows of the trees.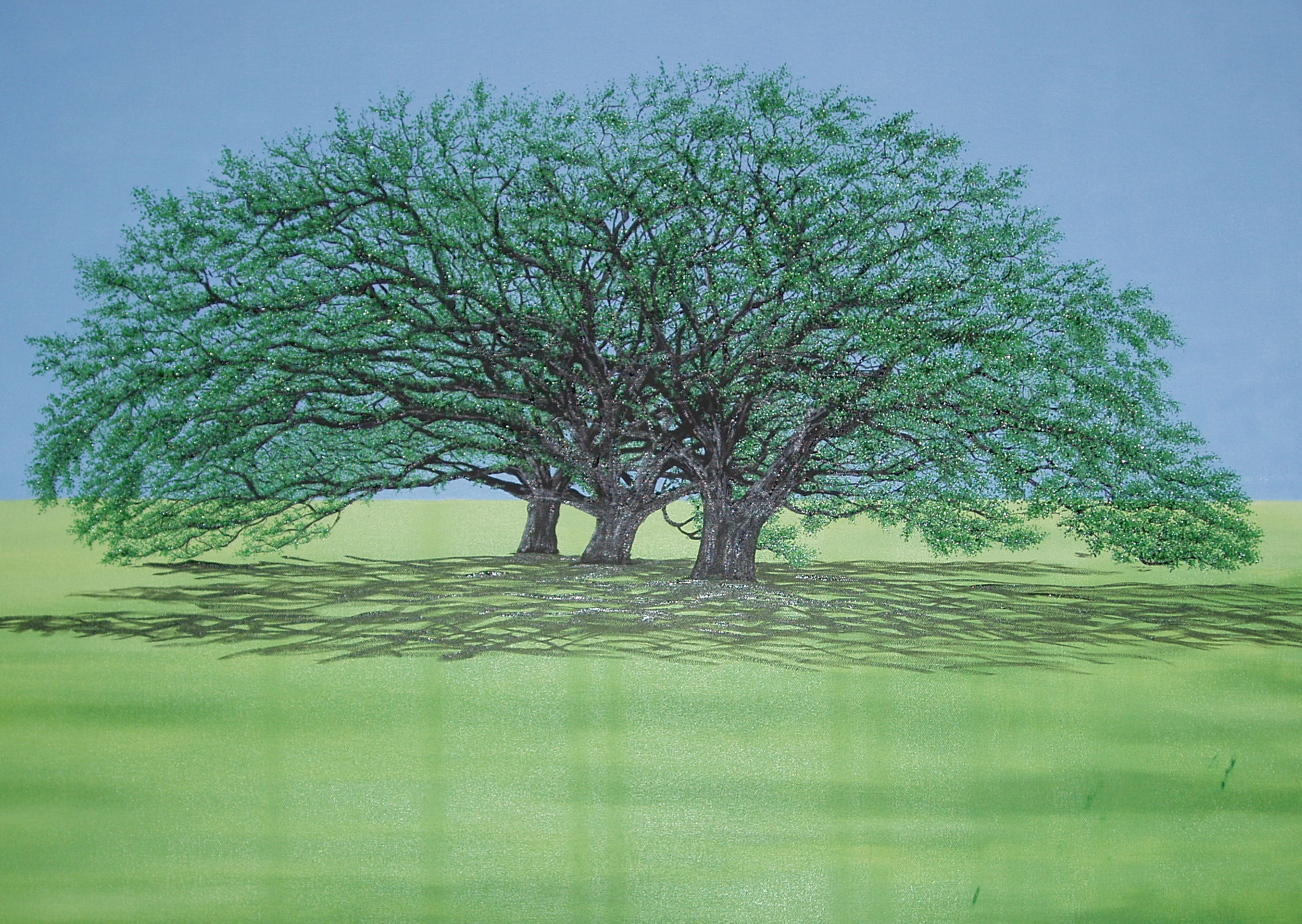 8.05.08 Lighter shades of green and yellow greens have been added completing the foliage of the trees.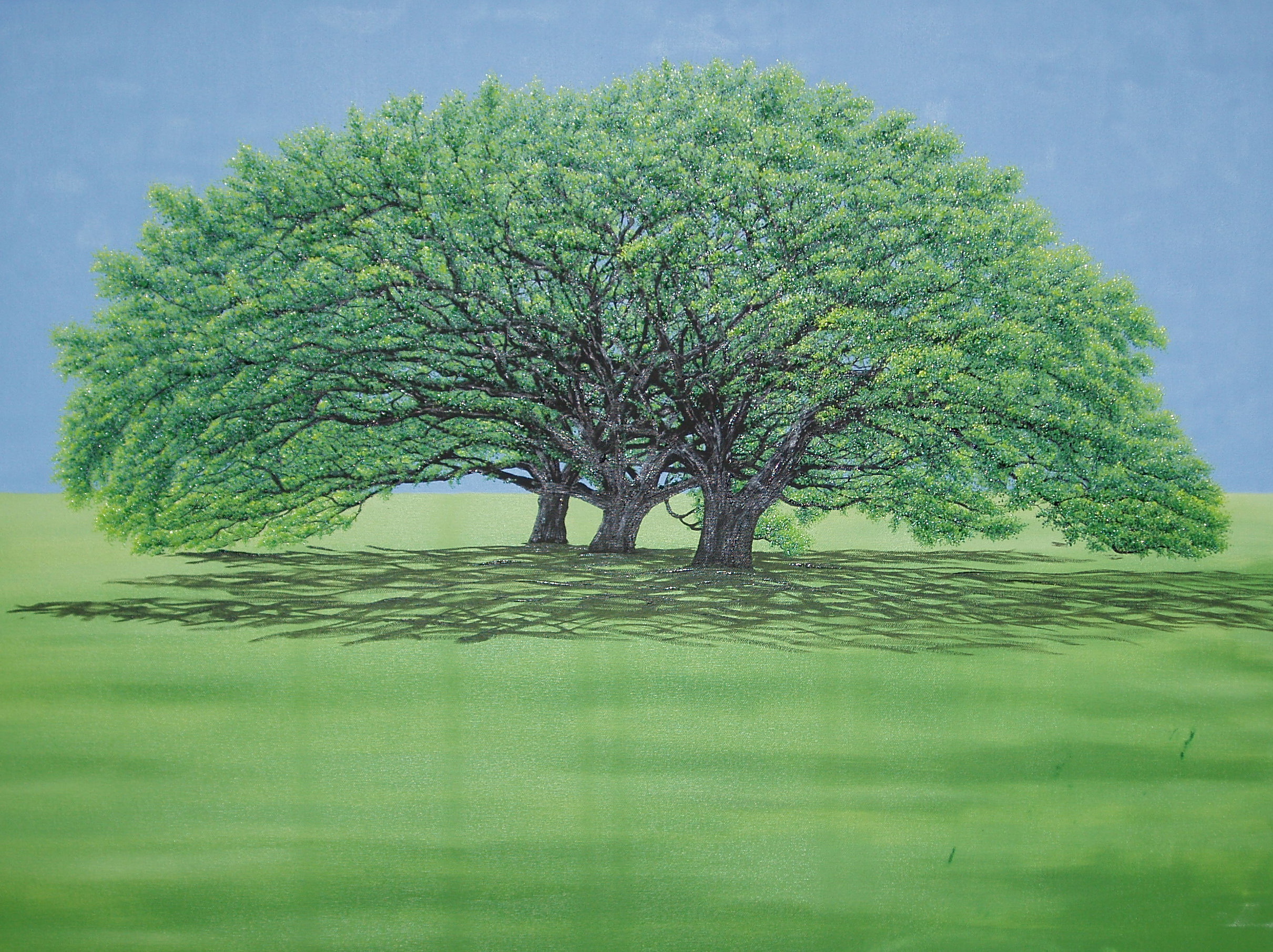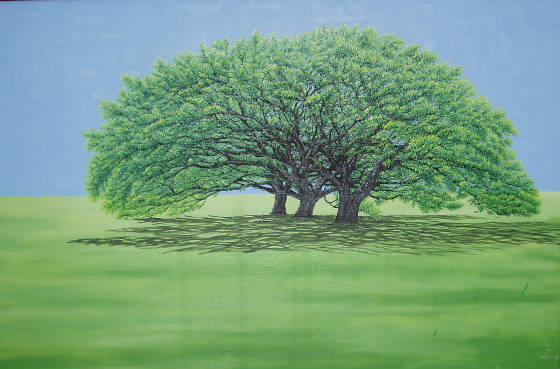 8.16.08 Deeper greens have been applied to the foreground and shadows.
8.29.08 Lighter shades of green have been added to the foreground and stretch of field to create depth. Painting completed.